You're invited!
You are invited to partake in my 7-Day Morning Productivity Makeover Challenge.
Hands up if you feel like you are drowning in your current habitual morning routine and could do with a bit of a change to make it that little bit easier for you and everyone else in your household.
It may be no surprise that a majority of busy business owners have a morning routine that they don't think about and go into a natural habit as to what is done, how and when each morning. For the other few, it's pot luck – just like Forrest Gump's box of chocolates!
So many solo and small service-based business owners are so busy yet don't actively choose to make subtle changes to improve their productivity because of the ingrained habit. But, if a new habit could be easily implemented, how much of an impact would – and could – that make on your day?
It's a lot.
In fact, our days aren't counted by how busy we all are (and I classify busy as a rather messy word), but rather it should be classed as to how productive we are.
I have a number of resources on this website to help in task alignment and time management but today I'm focusing on the start of the day – the morning productivity period and I have set up an online challenge that you can do to help you as you work on making over your mornings for maximum impact.
Are you up for the challenge?
To get started on your free 7-day Morning Productivity Makeover Challenge, just click here.
Inspiration
I have a fairly simple morning routine that is about gratitude, the necessities for myself and my family – before crushing the day ahead.⁠ What makes it easy each morning is the fact that my kids know what is expected of them and have their own little routine schedule so that they easily remember what is expected of them – without feeling like they are being nagged by me – and they are in turn, responsible and organised too!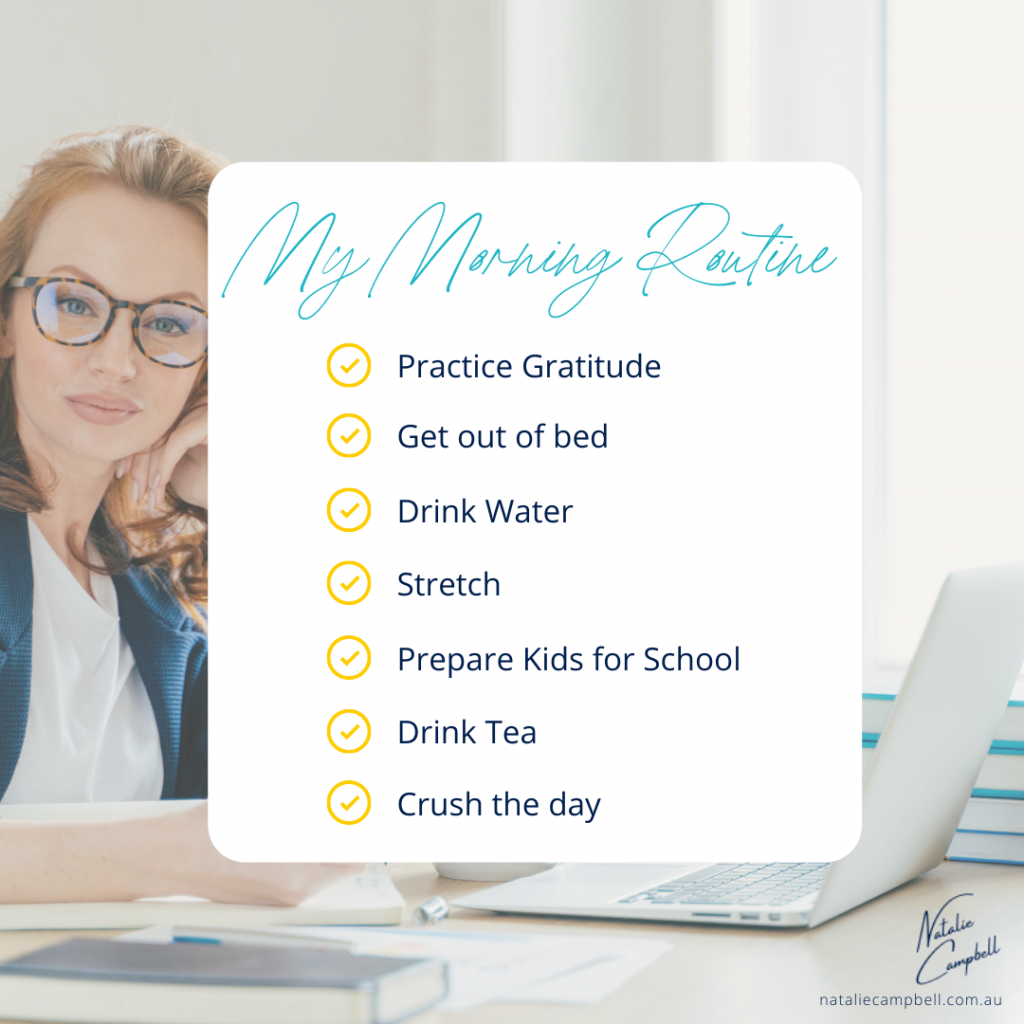 It's amazing how we can change the energy of the day by implementing a few mindful and straightforward strategies. Try it yourself and let me know how you go!